Email delcomindustries@yahoo.com
Radio man has the best prices in the South
Motorola CP200d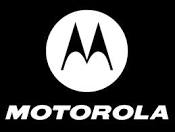 Simple and affordable, the Motorola CP200d portable two-way radio connects your workforce efficiently—and has the flexibility to grow with your business. By combining the best of two-way radio functionality with the latest analog and digital technology, the CP Series is perfect for the everyday user who wants to stay connected. Fully compatible with the MOTOTRBO family of radios, the CP Series has superior audio quality, outstanding coverage, long-lasting battery life and more.
You can also choose the analog-only CP Series model, which gives you great voice communications today, with a path to crisp and clear digital voice communications when you're ready. All you will need is a simple software upgrade.
Whatever your needs, the CP Series provides a simple, reliable, cost-effective communication solution to help work crews connect, coordinate and collaborate to get the job done right. Improve the efficiency of your operation with easy-to-use voice communication that's right for you.
Key Features
Analog/Digital:
Get all the benefits of digital, including better voice quality, better range and better battery life—but retain compatibility with your existing radio fleet. With analog and digital capability, you have the freedom to migrate to the latest technology at your own pace.
Analog only:
Purchase analog capability now and transition to digital capability when you're ready. All you will need is a simple software upgrade.
Transmit Interrupt Capability (decode only):
Enables a supervisor to interrupt a CP200d user to deliver critical communication exactly when and where it's needed.
Compatible with Radio Management Suite:
Program your radios quickly and efficiently, with the Radio Management tool. Radios can be programmed in batches to a standardized template, giving error-free results and optimized performance.
Dual Capacity Direct Mode:
Utilize the power of the 2-slot TDMA DMR standard to double the capacity of your 12.5 kHz channel—without the need for a repeater.
IP54 Rated:
Dustproof and splashproof, so you can work with confidence in challenging environments.
VHF model or UHF model comes with desk charger, belt clip,
and programmed on your frequencies and private line tones. NO EXTRA CHARGE.
Also frequency reprogramming, for the life of the radio, Free!
Also after the sale my service does not stop.
Please feel free to call or email for any type of INFO on VERTEX RADIOS, even if you didn't buy it from me.
Email ME for your FREE owners manual, see if this is the radio you need.
That's the Radio Man's SUPER SERVICE!
* Three year Manufactures Warranty on Radio, One Year on Battery
***********************************************************************
**Please email or call** for pricing
***********************************************************************
Other MOTOROLA, TEKK, & ICOM portables available:
Motorola VX-260 Motorola VX-450
ICOM F3001 / F4001, ICOM F3011 / F4011, ICOM F1000s / F2000s
****************************************************************************
Ask Me Radio questions, even if you didn't buy it from Delcom
Email me for the free PDF file owner's manuals
or Order equipment by calling me:
Phone Fax or Email delcomindustries@yahoo.com
I take

or

******************************************************************************
I only ship inside USA
********************************************************************************